The following is an excerpt from the Kickstarter Update after the campaign officially ended:
It's almost two years since I spent an entire night in Scotland, coming up with the idea of Distilled. Along the way, I've been joined by numerous people who have helped bring that dream to a reality. While there are too many folks to name and recognize here, three individuals stand out and are deserving of special thanks. The first is my wife, Emily, who believed in me from the beginning and has supported me through long nights and weekends of me attending cons, playtesting the game on TTS, and spending time away from my family to pursue this dream.  Second is Erik, my partner in Distilled since the beginning, and who's creative vision and amazing artistic talents have helped breathe thematic life into the game beyond what I thought possible. Finally, Richard, who's keen eye for detail, balance, and mechanics as a developer have helped the game to run like a well-oiled machine, much smoother than I could ever have done on my own.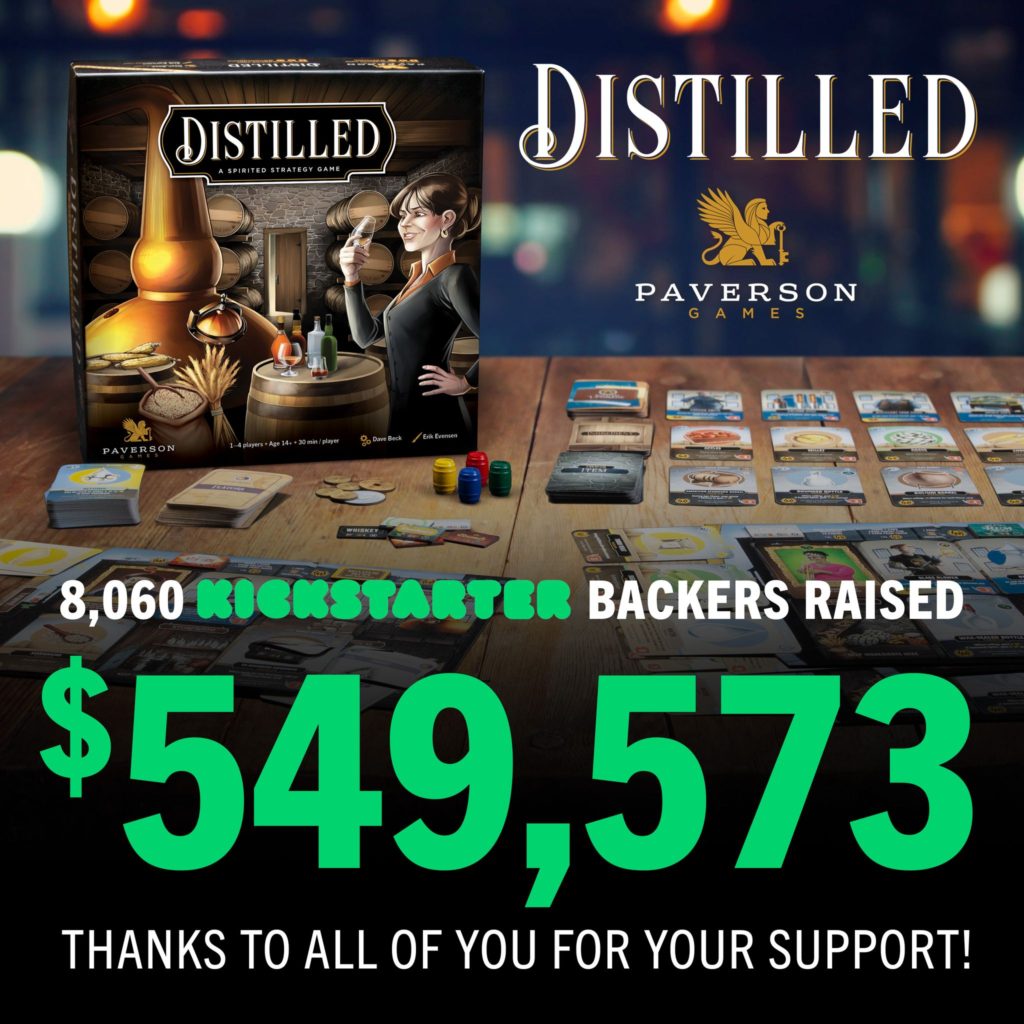 There are so many more people to thank, but I hope you can understand how overwhelmed with gratitude I am at this moment. Beyond recording the below video, I feel that the best way I can thank all of you is by trying to make the greatest version of Distilled as I possibly can, which I promise to do.
To stay up on Distilled news, check the Kickstarter for monthly updates that will be posted there for both backers and the public (and for even more updates, be sure to join our Facebook group!)