We're thrilled to announce that Paverson Games will be attending both ORIGINS and GEN CON this year, and want to be sure you know exactly what is going down with both of these important stateside cons!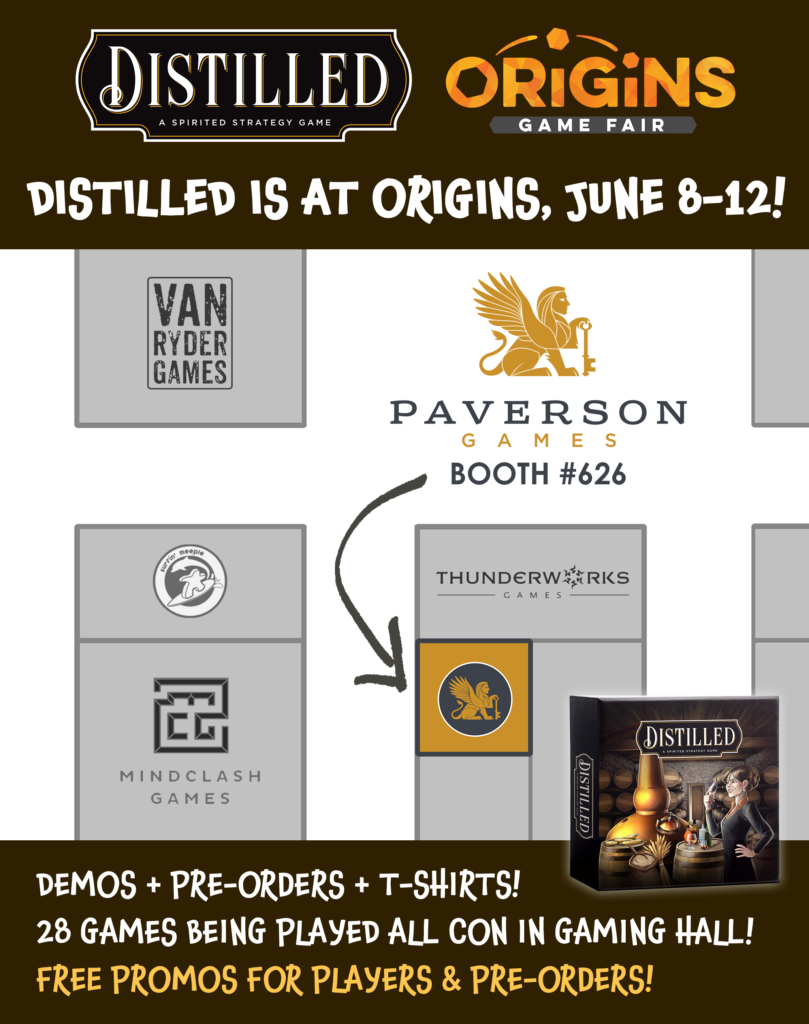 For Origins, Paverson Games will have our very own booth on the expo hall floor, joined by a few hundred other amazing companies! Paverson Games will be at booth #626, which will be around the corner from Wisconsin's own Thunderworks Games as well as directly across from one of our personal favorites, Mindclash Games! 
We'll also be running a 28 game events of Distilled at the con, all of which are SOLD OUT! These will be found in the Spotlight Area, with two games always running simultaneously. Consider stopping by, as you never know if there will be a no-show that allows you to slip into a last-minute game!  Registration opened up on May 21st, and there are still many other (non-Distilled) games you could sign-up for, in addition to getting on some Distilled waitlists.
Since we won't have the physical game to sell yet, we'll be taking pre-orders for the game. We'll also have Distilled t-shirts ($20) and shot glasses ($5) for sale. The shirts are black with two-color screen-printing on both the front and back. CON SPECIAL: if you pre-order Distilled at the con, you'll get a t-shirt and shot glass for FREE! 
GEN CON – AUGUST 4-7 – INDIANAPOLIS, IN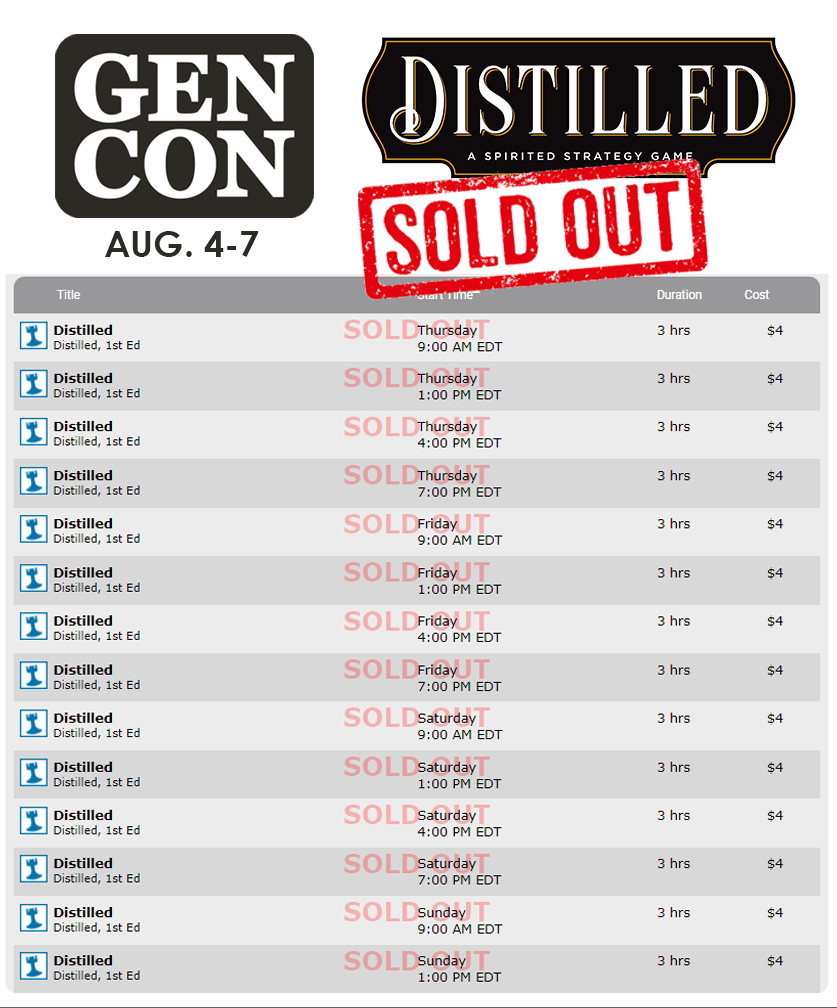 For Gen Con, we will not be having a booth, but will be running 28 games of Distilled! These all sold out in the first day! Dave will be there to connect with fans and be helping with the game events, so be sure to stop by the table and say hi! He'll also likely bring some shirts with him, in case you wanted to buy one and couldn't make it to Origins.